Bed and Breakfast in Mexico Involves Guests is Dia de Muertos Rituals for Authentic Getaway
Guests at La Palomilla Bed and Breakfast can light a candle at the boutique B&B's alter from September through early November and make sugar skulls for a sweet, lively, traditional experience
La Palomilla Bed and Breakfast in Mexico City wants guests to experience a traditional Dia de Muertos by making an offering at its pop up altar and participating in bi-weekly sugar skull making classes all October and November long. Guests also receive delicious and colorful skull cookies as part of evening sweets to mark this festive time.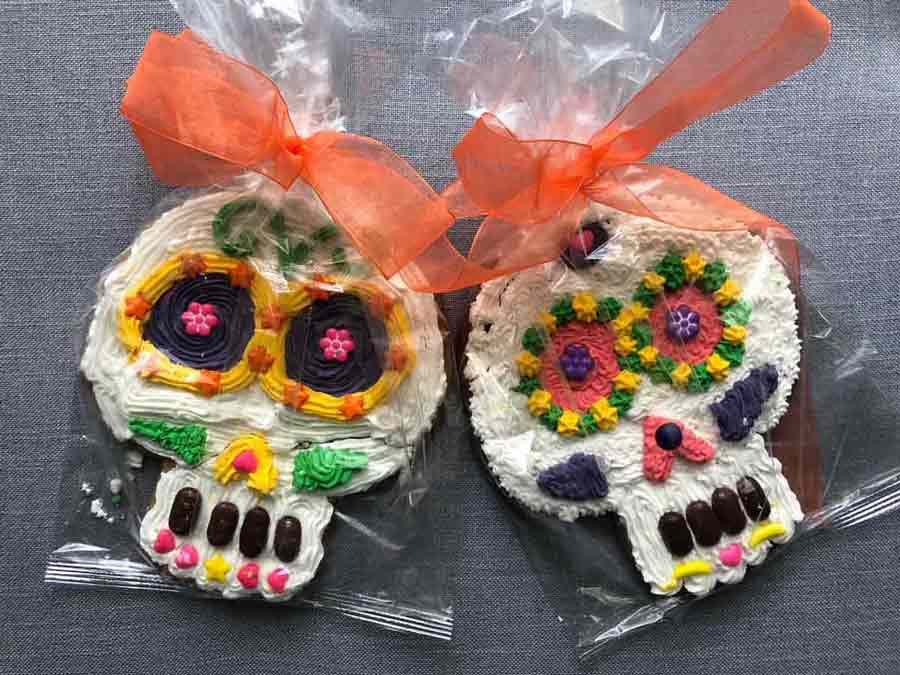 "The edible skulls are a lot of fun to make and are a delicious souvenir," said Alessandra Pérez-Cirera, owner/innkeeper of La Palomilla in Roma Norte, one of the hippest and safest neighborhoods in the City. "Dia de Muertos is a very big holiday throughout Mexico when we honor those we've loved, and we like to extend that celebration here at La Palomilla."
Dia de Muertos lasts technically a few days – it begins on October 31st and ends on November 2nd. La Palomilla will have an altar available to guests from the beginning of October through mid-November. "It's not a spooky holiday. It's actually quite joyous and lively," explained Pérez-Cirera. "Though foreigners tend to remember the day on Halloween because of the skulls and the colorful costumes, so we thought it would be fun to begin celebrations early so that more travelers may experience the magic of our festivities."
In addition to a stay at La Palomilla, the B&B suggests that guests in town for the actual holiday stop to see the parade along the famed Paseo de la Reforma. All guests are encouraged to explore the Aztec waterways of Xochimilco beside cheerful Mariachis, and visit the Frida Kahlo museum for bold and vibrant art, regardless of the time of year.
Located in La Roma, the hippest and safest walkable neighborhood in Mexico City, La Palomilla is a unique seven-room bed and breakfast that caters to the modern traveler seeking an authentic experience. La Palomilla, a phrase as storied as Mexico itself, is a term of affection for one's closest group of friends. This boutique property provides a colorful escape from the daily routine into a bustling community filled with flavor, friendliness, and music. A green building, La Palomilla cares very much about the environment and its carbon footprint. All rooms feature art by local artisans and are named after the innkeeper's closest friends (her own palomilla). Amenities, from bed sheets to soap are sourced from local area businesses. La Palomilla is located at Segunda Cerrada de Guadalajara 10 Roma Norte.